Bar Pilar can only be described as a neighborhood hangout in the middle of an active 14th St area, which goes beyond the local watering hole and routinely nominated for area awards.
After walking by several times, we finally set out for dinner in the area with the plan to stop in for drinks right before. Since the norm in the area seems to be $12-15 a cocktail, the $10 cocktail listings came as quite the surprise. Al's sister was in town visiting, which gave us the chance to try out three different drinks. We ordered a sparkling wine drink for Al, an apple gin and tonic for myself, and Adrienne tried her first blue motorcycle, that came with a flaming lime on the side.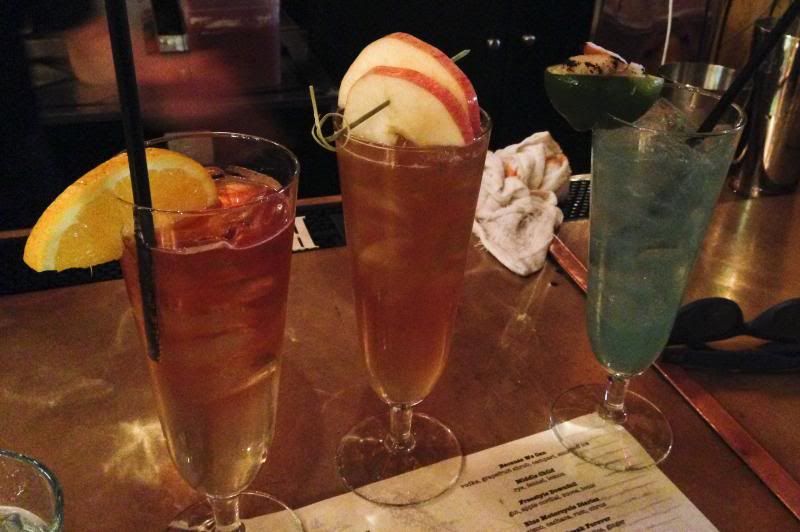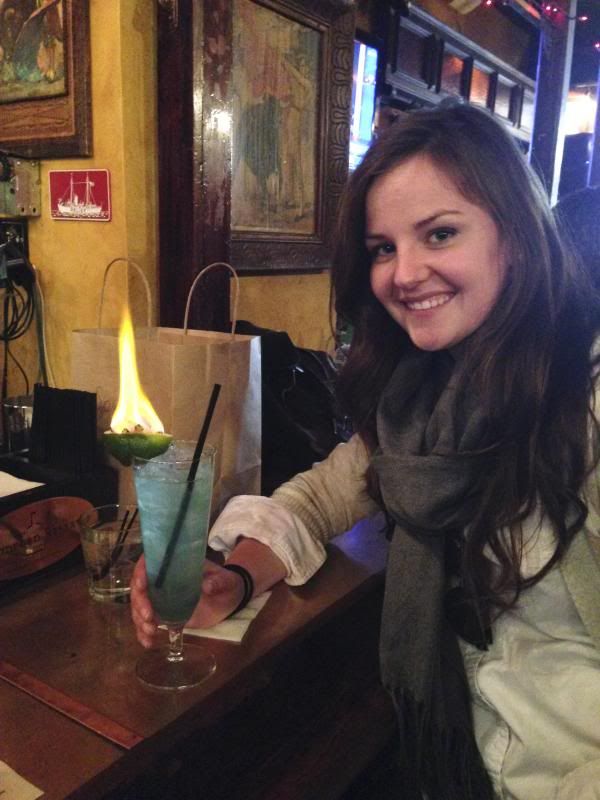 The food menu, which stresses a focus on local produce and New American cuisine, includes rabbit, duck, and octopus. Though we didn't stay for dinner, we couldn't help but notice some of the items.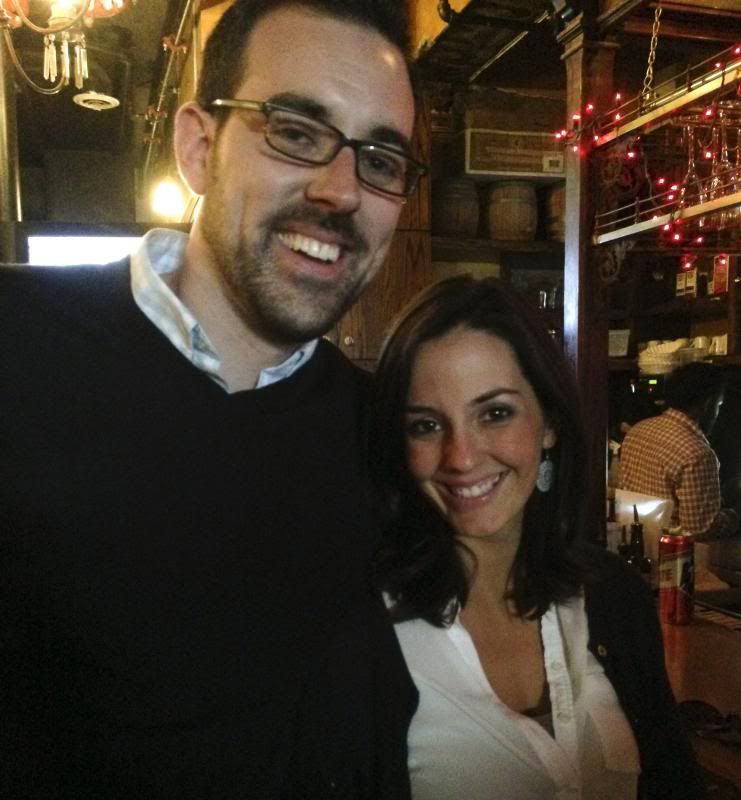 Bar Pilar will quickly become one of your favorite neighborhood hangouts, with a drink menu that surpasses your expectations.
Go here for happy hour, the big game, or just to hang out with friends.
Cheers!
Scott