"Of all things on the menu, the avocados are always perfect."
If Al wasn't already paying attention to the bartender, that alone got her attention.
For those of you unfamiliar with Landini Brothers, Inc. it's an Italian restaurant located along King St. between Lee and Union St. With a short walk to the waterfront, it makes for a wonderful option if you're looking to take a nice leisurely stroll afterward. Our trip to Landini Brothers was planned as a last minute detour during the St. Patrick's Day Parade celebration, after a couple friends of ours, Ann (@acnyc140) and Charlie, mentioned they were sitting down for cocktails and lunch.
Like so many places in Old Town, Landini Brothers has a great long bar that offers an inviting option for those of us who would rather avoid a more formal meal at a table. Al and I both ordered gin and tonics to match the bourbon from our friends, and after a couple drinks the lunch menu was something we were eager to peruse. As I said, the avocados are always perfect at Landini Brothers. In addition to splitting a turkey and avocado panini, we also ordered the shrimp stuffed avocado which was the perfect combination for lunch.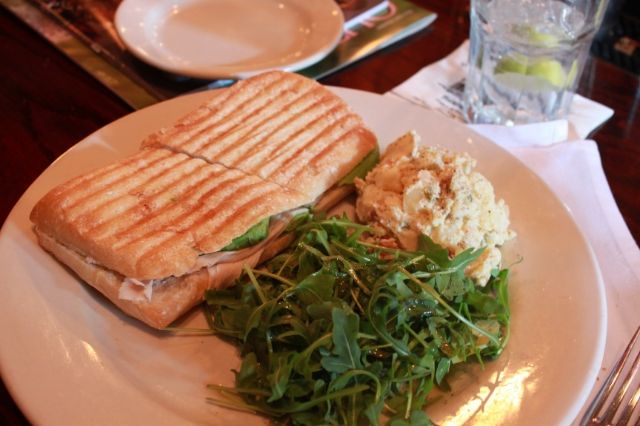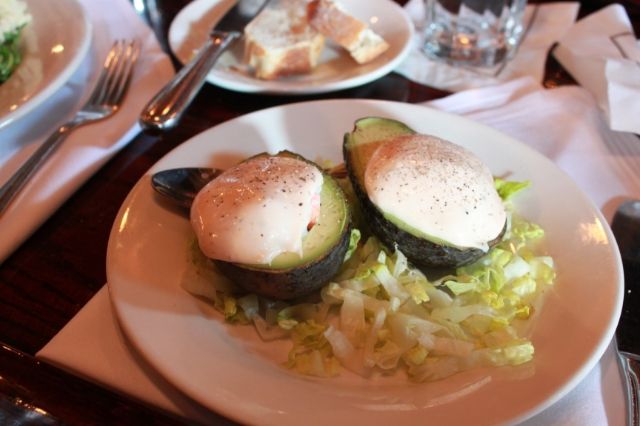 We definitely need to go back and order some more traditional Italian food like spaghetti or lasagna, but for a last minute lunch we'll recommend sandwiches at the bar. If you've been to Landini Brothers for dinner, let us know how it is. We're always looking for recommendations.  For those who haven't been you should really check it out, as there is something wonderfully vintage about Landini Brothers that fits Old Town perfectly.
Our lunch had a cameo from another one of our favorite people in Old Town when Duncan (also known as the creator of the wonderful Bloody Mary at Murphys) stopped by for a cocktail. We love that as our time here increases, so do the number of faces we recognize while out…
Tell us, do you lean more toward a relaxed lunch at the bar, or a more formal sit down experience?
Cheers!
Scott